Polène, a distinguished brand hailing from Paris, specializes in crafting leather goods. Since its establishment in 2016, Polène has been retailing its products through both a flagship store and an online platform. After making its way into the Japanese market in 2020 through online sales, the brand is now gearing up to launch its very first flagship store in Asia this year.
In this project, GARDE has held a pivotal role, overseeing the local architectural aspects, including the fundamental and execution designs, project management, and the construction itself.
The design of the new Polène store, like its counterparts in Paris and New York, has been envisioned by the French designer Valériane Lazard. While the core essence of Polène's identity remains intact, this Tokyo store will also incorporate unique elements inspired by the city, such as fixtures with urushi lacquer touches, infusing a Japanese aesthetic.
The interior ambiance of the store has been meticulously curated, featuring highlights like large-scale midnight blue art glass, a creation of the French glass artist Emmanuel Barrois. Leather-crafted ceiling light fixtures and staircase railings, along with walls finished in sand plaster with subdued tones, collectively contribute to an environment that truly encapsulates the Polène experience.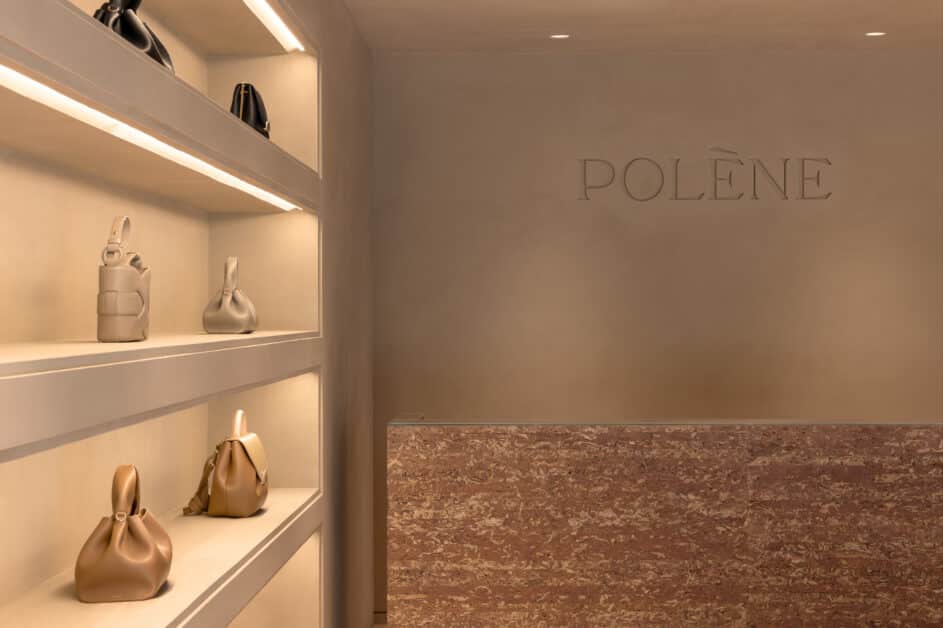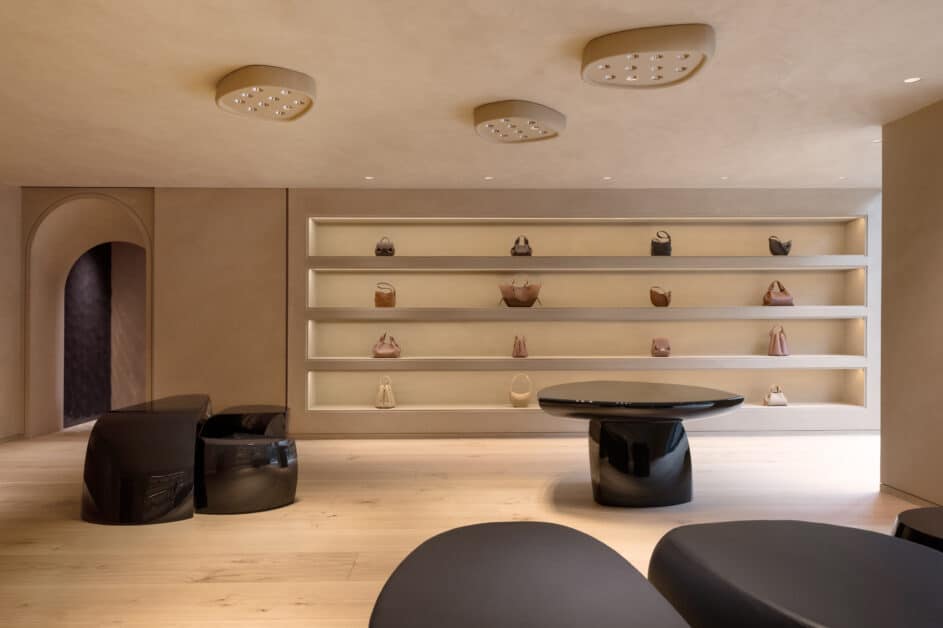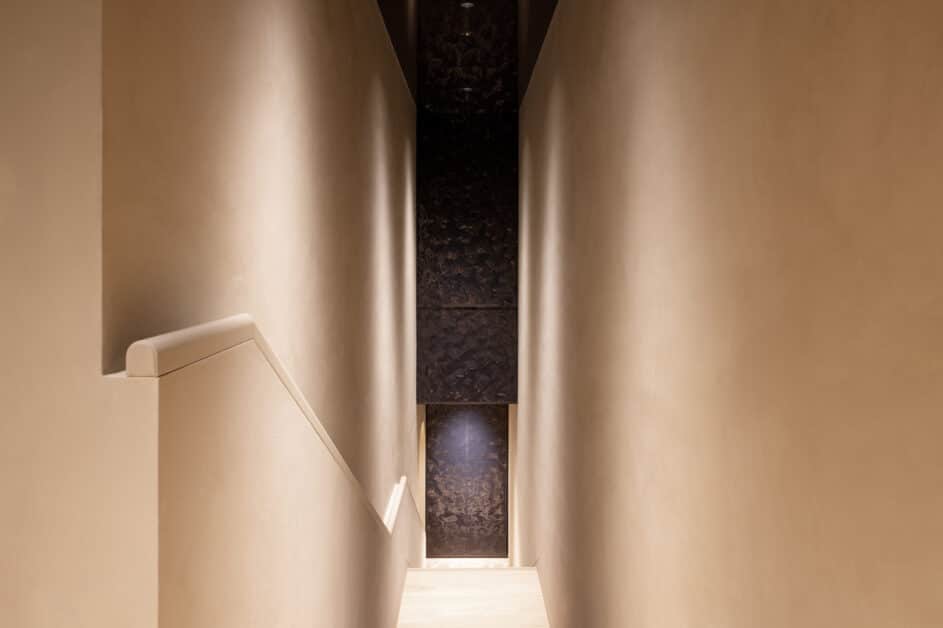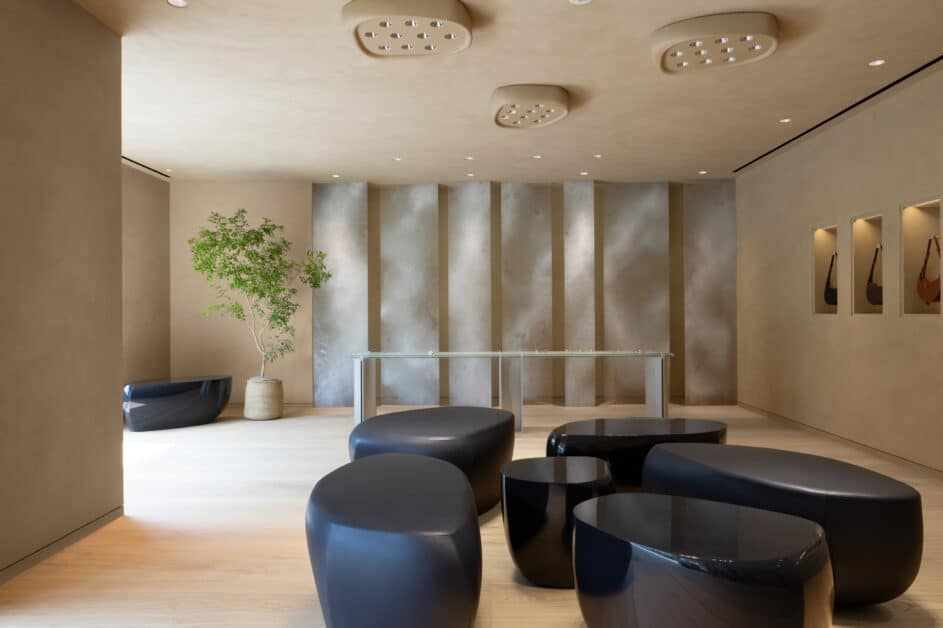 ♦About Polène
Founded in 2016 by a trio of siblings, the French House of Polène has gained recognition for its collection of fine leather goods and jewelry. These creations boast original forms that beautifully marry the minimalist approach with creative expression, all masterfully crafted by skilled artisans. The meticulous handcrafting process takes place in Ubrique, a Spanish city renowned for its rich heritage in leather craftsmanship.
For further details, you can explore Polène's official platforms:
Polène EC Store:https://jp.polene-paris.com/
Tokyo Store:https://jp.polene-paris.com/blogs/stores/tokyo
Press Release:https://prtimes.jp/main/html/rd/p/000000004.000122219.html
Photographs courtesy of Polène.
For other projects that GARDE has been involved in, please visit the following link:
https://garde-intl.com/top.php?lang=en