Renhan Isetan is a new shopping museum in Tianjin, one of the largest cities in China, which is experiencing rapid economic growth. It consists of three commercial buildings (Building A: 7 levels / Building B: 2 levels / Building C: 7 levels), residences (on the upper floors of Building A and B) and offices (on the upper floors of Building C,). It is a large-scale complex of commercial, residential, and business facilities.The three buildings can be accessed via connecting passageways, and each building is equipped with a parking lot in the basement, making it a commercial facility with a structure that is highly convenient and easy for customers to move around.
It is also conveniently located directly connected to the Southeast Corner Station of Metro Line 2 and is expected to attract even more customers after the completion of Metro Line 4 (scheduled to open at the end of 2021). It is expected to become a new landmark in Tianjin, as it is surrounded by some of the most prestigious residential areas in Tianjin, office buildings of leading Chinese companies, and tourist spots such as the Old Culture Street in the north and the Italian Street in the east.
Building A, which held its grand opening on Thursday, September 30, covers a wide range of categories from food to lifestyle, and offers a wide variety of Japanese content and products that are popular in China. Based on the concept of "Shopping Museum – Value Up Your Moment", it is a space that provides a valuable time for all customers, a space that helps to enrich their lives, and a new shopping experience that will remain in their memories.
In response to the mall concept of "providing a place that hints at new lifestyles for customers," GARDE planned and designed the floor concept of "Shopping Museum," a space that crosses over between the elements of a high-quality and sophisticated department store and those of a shopping center that responds to diverse needs.
The store design concept was "Live Experience Museum", and each floor was designed with a themed zone to promote the world view and reinforce specialization. For example, the cosmetics floor on the first floor features a futuristic beauty experience through the introduction of a digital experience-type store. At the same time, the curved shape of the entire floor expresses "feminine gentleness and warmth" and "a sense of the near future," while also creating a sense of fun as one moves around the floor. The result is a space where you can always find something new, and where simply visiting here is a pleasure.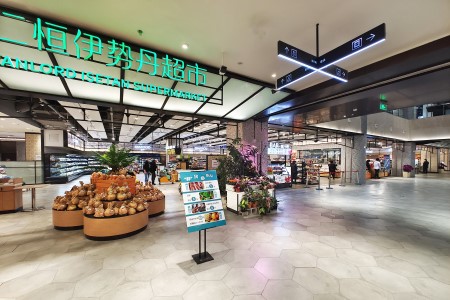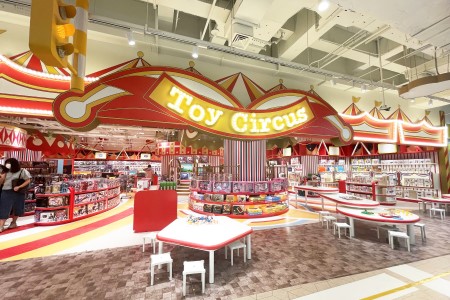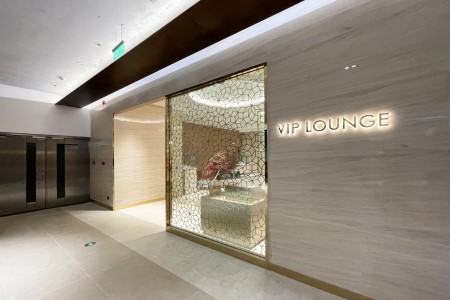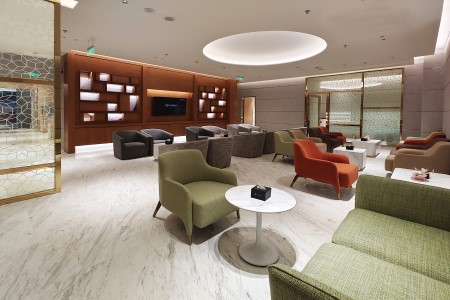 ■Scope of work
Floor design for B2F, 1F, and 3F: basic planning, basic design, implementation design, supervision, construction coordination, and other FFE proposals.
B2F supermarket / B1F independent shops / 2F independent select stores / 3F independent shops (toys, shoes) / 4F VIP lounge: basic planning, basic design, implementation design, supervision, construction coordination Other FFE proposals.
■Property Information
Name: Renhan Isetan
Official opening: September 30, 2021 *only Building A
Location: No. 137 and No. 139 Dongma Road, Nankai District, Tianjin, China
Store area: approx. 58,000㎡ (Building A: 2 basement floors, 5 aboveground floors)