The Global Pandemic has made a huge impact to all of us in different ways and wellness has been one of the industries that found opportunity in these challenging times.  Many people have been craving for relaxation and recovery. The importance of wellbeing and immunity has been a priority for most and the demand for wellness retreats has been high.
And while there are a variety of ways to relax, there is nothing quite like a luxury wellness retreat to relax the mind, body and spirt. Asia's luxury health resorts are now re-aligning their holistic wellness programs to support one's wellness journey. Whether you are dreaming of the sea, the sand, or the mountains there is a wellness holiday to suit your needs.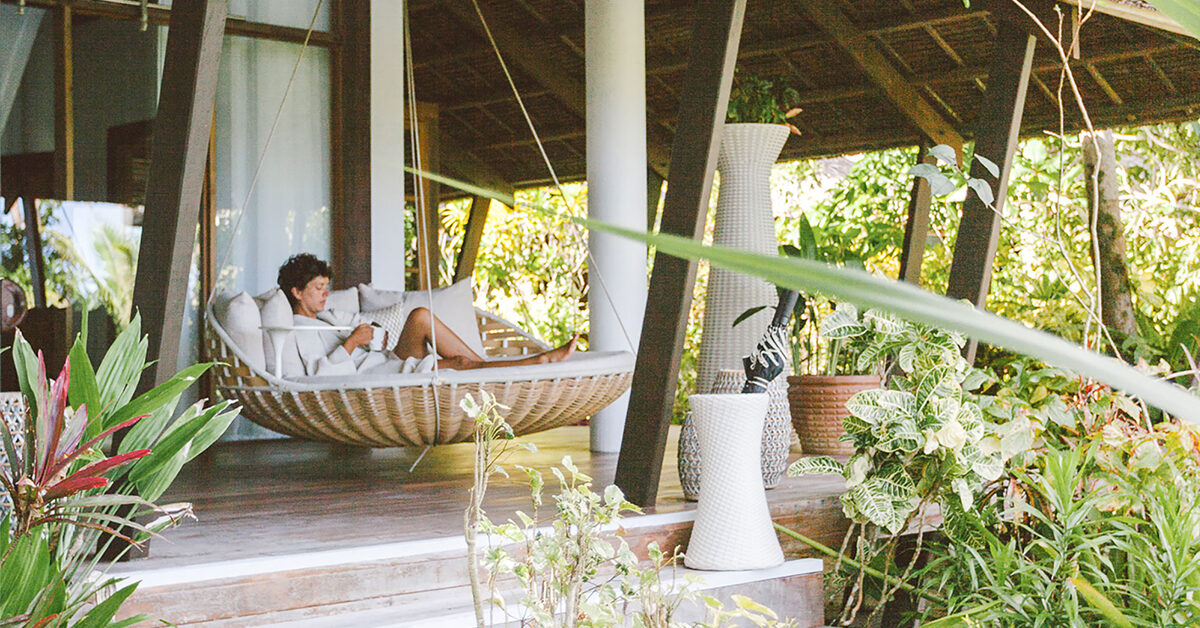 Life Reset at Nay Palad, Philippines
Naturally sheltered on the southeastern tip of the island of Siargao, an hour flight from Manila.  The hideaway is nestled between two distinct marine ecosystems where guests can enjoy the serene isolation of these untouched beaches that overlooks the Pacific Ocean.
You can bask by the pool in hanging pods scattered around this sanctuary and lounge all day at the private bay. You can also cap off the night at the outdoor bar, play around trampoline in the afternoon and choose to spend mornings in two pagodas – one in the mangroves and one in the sea. A relaxing treat awaits you in this unique spa which is adorned with handwoven fixtures and is particularly atmospheric at night.
Nay Palad takes pride in their wellness treatments at the Boathouse pavilion where they offer yoga meditation outdoors.  Their resort has a functional gym area and offers a relaxing 'Hilot' massage, a traditional Filipino massage, acclaimed for its healing properties. Luxury at its finest, Nay Palad highlights open-air living and sustainability, harmoniously merging traditional architecture, contemporary interior design, and breathtaking nature all in one luxury experience.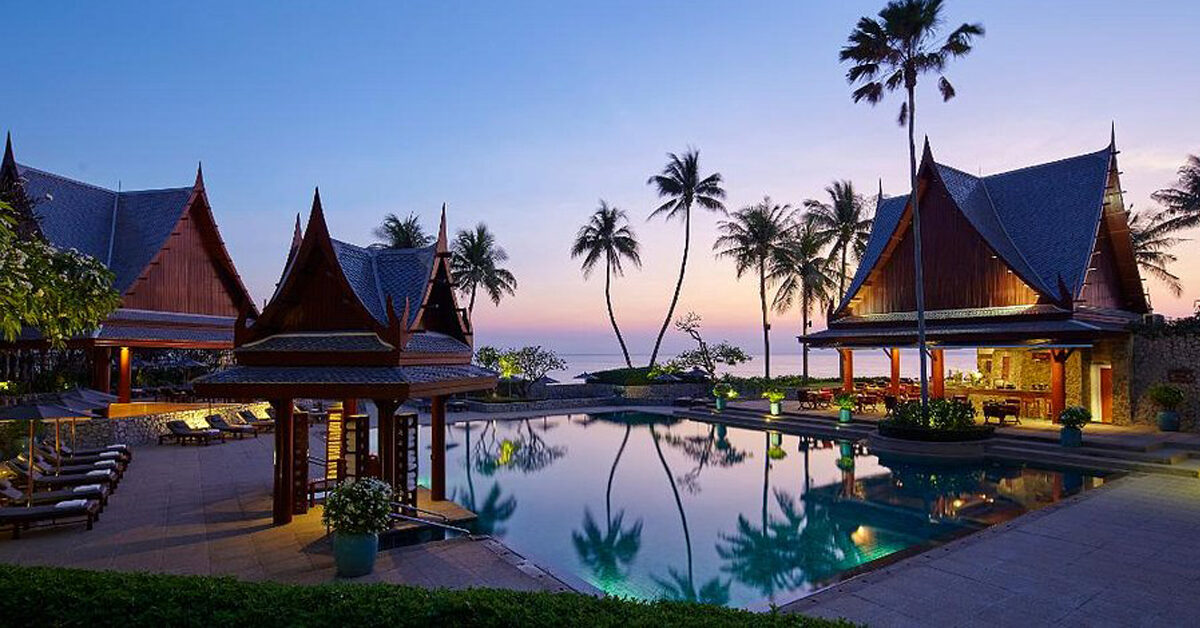 Holistic Retreat at Chiva Som, Thailand
Chiva Som, an award-winning Luxury wellness destination in Asia, exudes modern interior design featuring 54 exquisite rooms, including traditional Thai Pavilions to curate an authentic experience. 
Located along the Gulf of Thailand and straddling over seven acres of greenery of Hua Hin, Chiva-Som offers a variety of newly renovated ocean rooms and suites highlighting warm tones and made out of natural materials. Each villa comprises a dining area, dressing room, mini pantry, and two toilets. They take pride in customer-centric service and personalization to create a unique experience. Travelers can choose their desired scent of oil burners, the amenities in their bathrooms, and even the linen and pillows used inside the bedroom depending on their preference.
Chiva Som is also known to offer one of the best wellness programs in Asia. Bask in their indulgent and thorough wellness retreat, accompanied by the invigorating holistic healing programs facilitated by some of the world's best medical practitioners.  Their wellness offerings include detox, yoga, fitness, physiotherapy and weight management designed to guide personal transformation.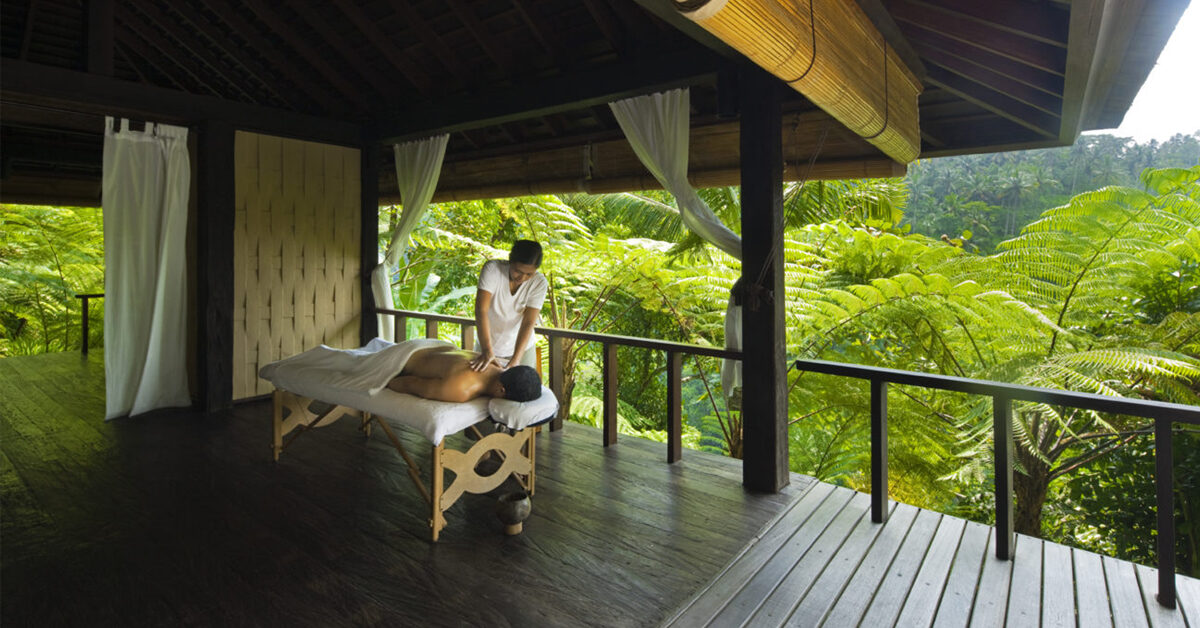 Remote Healing in Como Shambala Estate, Indonesia
Set in the lush rainforests of Ubud, Como Shambala Estate is widely known as "luxury retreat for change" featuring state-of-the-art, residential-style accommodations aiming to spring an optimistic ambiance of healing and lifestyle changes.
Tucked in by the splendor of the tropical jungle, they offer healing experiences with highly trained wellness experts such as life coaches, energy healers, yoga masters, and nutritionists, all there to help one achieve a healthy mind, body and spirit while connecting with nature.
The villas and suites are located around the 23-acre site to craft a restful and serene environment. Each room is furnished with natural wood furniture, including an alfresco terrace, and semi-outdoor bathrooms. Unwind by the outdoor pool, explore paradise with guided tours, or book massage therapy and other wellness treatments customized to give visitors a memorable experience. 
References:
https://www.naypaladhideaway.com/
https://www.chivasom.com/
https://www.comohotels.com/en/comoshambhalaestate