Located in Yanji City, Yanbian Autonomous Prefecture, Jilin Province, China, the high-end department store Yanji Baicao Dalou is the No. 1 department store in the region, representing the city.
Yanji Department Store launched a floor-by-floor renovation project, and GARDE provided basic planning, basic design, implementation design, design supervision, and lighting design for the 6th floor, which is the first renovated floor.
The sixth floor originally consisted of only living room-related products, but by relocating the kids' products section, which was located on the bridge between the buildings, we targeted families and created a living room and kids' floor that families would gravitate towards.
This time,by reimaging the floor as a large house, we came up with the design concept"Resort House–with a resort-like atmosphere where everyone can gather and adults and children alike can relax and have fun."
Each zone has a different design concept, such as "Soft Form", "Natural Material", and "Sun Light", all of which gives a sense of warmth and openness. As a result, we designed a space in which people can enjoy walking around, moving through various "rooms" while maintaining a sense of unity.Using light colors, rounded forms, and a lot of wood, we have created"enveloping gentleness," "natural materials", and "warmth and openness". In both the living zone and the kids' zone, the ceiling design is switched to create a space that feels like a relaxing and warm resort-like home.
The living room zone is designed with warm wood flooring, tiles that give a sense of nature, wood and plaster materials, and design lighting that gives a sense of airiness.
On the other hand, for the kids' zone, we designed a pop-up space with characteristic shapes, light coloring, and a playful ceiling design, a space with the image of a courtyard, a bright and warm children's space with pillars based on lighting motifs, warm wood with moderate partitions, and a terrace space that looks like an outdoor playground with soft lighting like sunlight. The result is a space that makes families want to gather together.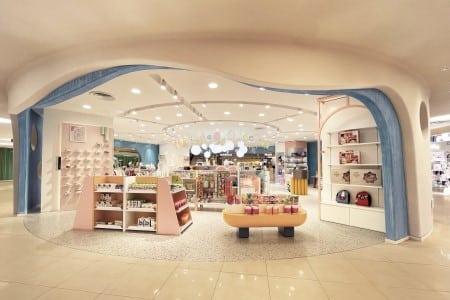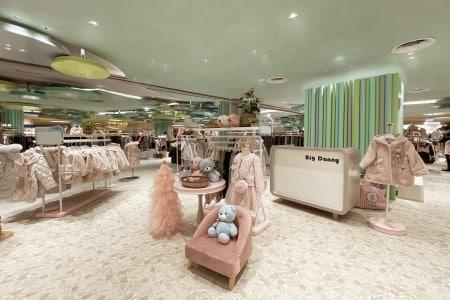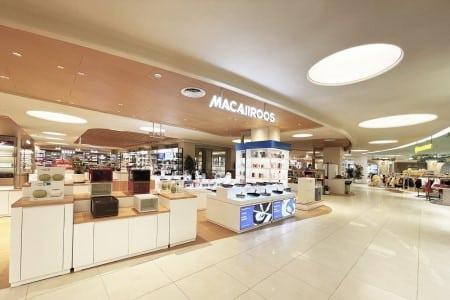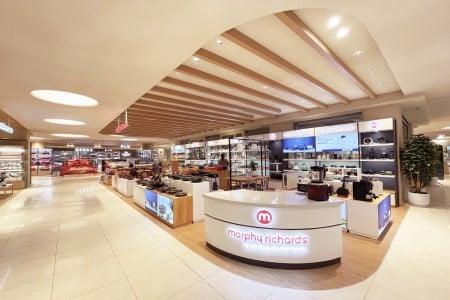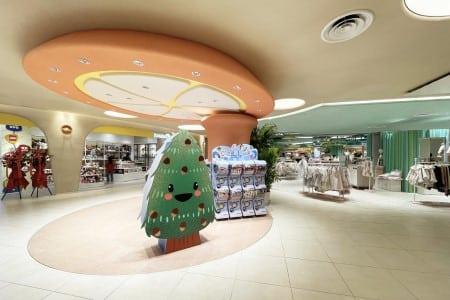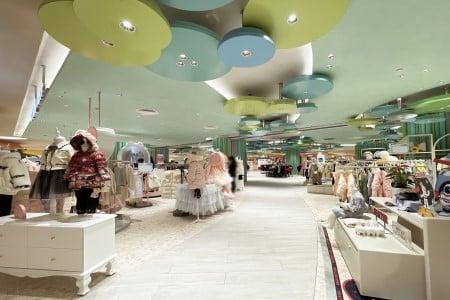 ■Designer Profile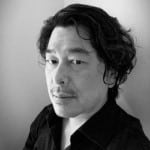 Yutaka Yamamoto
Design Division, Senior Director
Active mainly in the design and direction of large commercial facilities such as department stores, he was in charge of sales floor environment design for the Hankyu Umeda Main Store reconstruction project, overall direction for Nishinomiya Hankyu, and design of the 3rd and 4th floors for the entire Ginza Mitsukoshi store renovation. Overseas, he was in charge of the renovation of the entire DOOTA building in Seoul, the new PARKSON store in Johor Bahru, etc. In 2019, he was in charge of the design of the watch area on the 5th floor of Isetan Shinjuku, and he was the general design director of Ningbo Hankyu, which opened in 2021.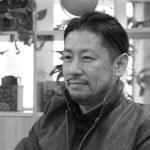 Akihisa Wakayama
Design Division, Large-scale Facility Design Department, Chief Designer
After working on the design of large-scale commercial facilities at a domestic design firm, he joined Garde in 2021.While designing mainly large commercial facilities such as department stores, he has also worked on many specialty stores. He is currently working on a wide range of projects mainly in Asia.
■Scope of work
Concept Design、Schematic Design、Design Development、Design Supervision、Lighting Design
■Property Information
Name: Yanji Department Store 6th floor (kids and living room floor)
Official opening: November 20, 2021
Location: No.608 Guangming Street, Yanji City, Jilin Province
Store area:7,567㎡ (6th floor)