GARDE designed the interiors of Gurney Food Hall, a new upmarket dining establishment at Gurney Plaza, one of the biggest and most popular shopping malls in popular tourist destination Penang, Malaysia. GARDE was also awarded the "Asia Pacific Property Awards 2021-2022" under the category of Interior Design/Leisure Interiors.
Opened in October 2020, Gurney Food Hall is fast gaining popularity as Penang Island's largest and most exclusive dining establishments, with a maximum capacity of 600 people, making it one of the most talked about restaurant mall in the world. Located in the Straits of Malacca, western of the Malay Peninsula, Penang Island has long been a port of call for trading ships and is one of the most important gathering places in Southeast Asia. Penang has a rich and diverse culinary scene and is consistently ranked as one of the world's top culinary destinations.
The theme for the design of the new food hall features history of the city and its food culture are deeply intertwined. It was designed to create a sophisticated space that conveys the culture, food and art of Penang Island. Garde decided to divide the space into four zones: the Wharf, the Harbour, the Palm and the Patio, all of which are icons of the city and symbols of its success and development.
The "Wharf Zone" is the first place where traders set foot on Penang Island. The cool, crisp blue of the sea and the arched entrance provides a nice welcome to its guests. The 'Harbour Zone', a bustling and vibrant area  symbolizes the industrial heart of Penang. The "Palm Zone" represents the rich nature of Penang with traditional handicrafts that translate into a warm and serene space. Finally, the 'Patio Zone' is an inviting area bathed in sunshine. Whichever zone one visits, one is assured of a pleasurable experience including outstanding meals with a taste of Penang's scenery.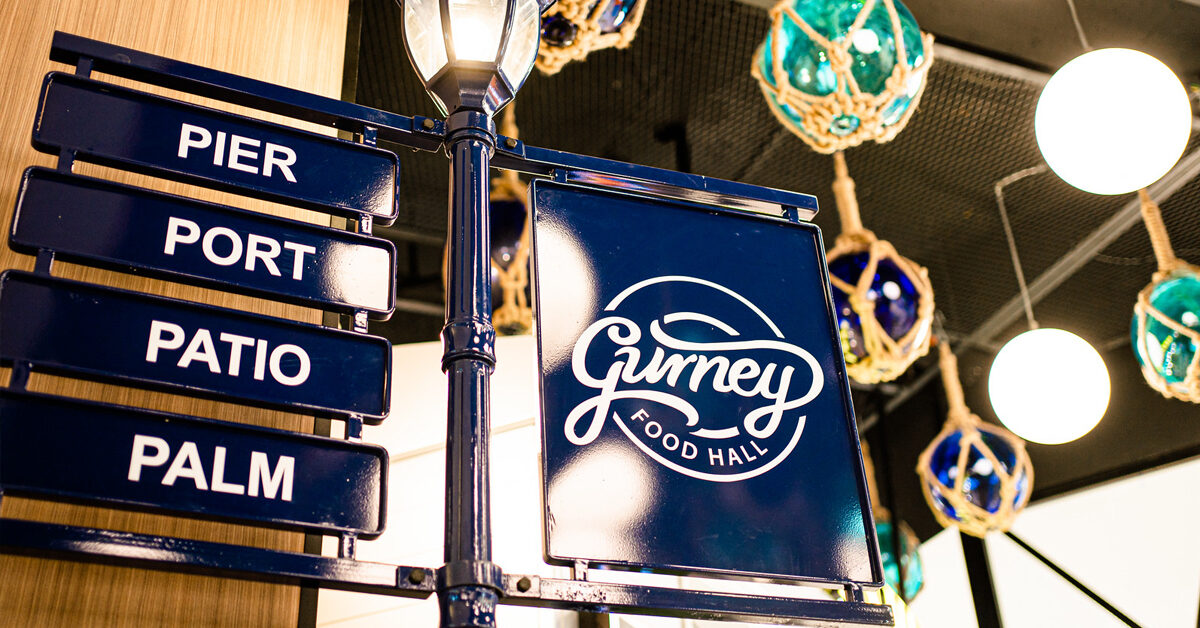 The Wharf showcase contemporary street lamps and building signs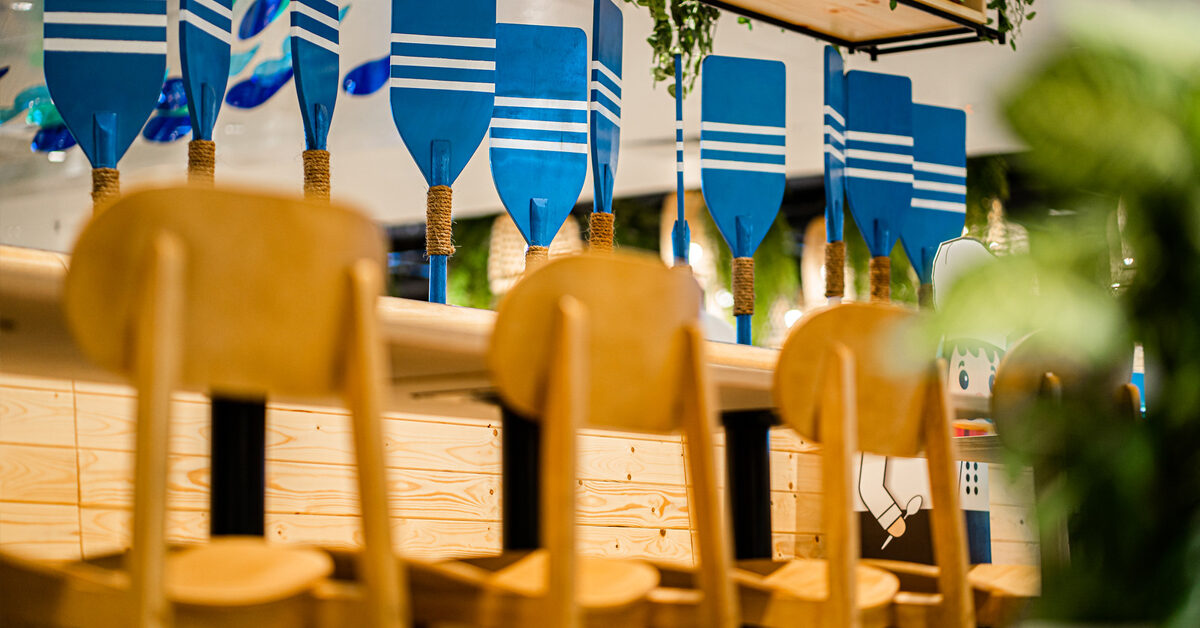 The Port is adorned with a nautical motif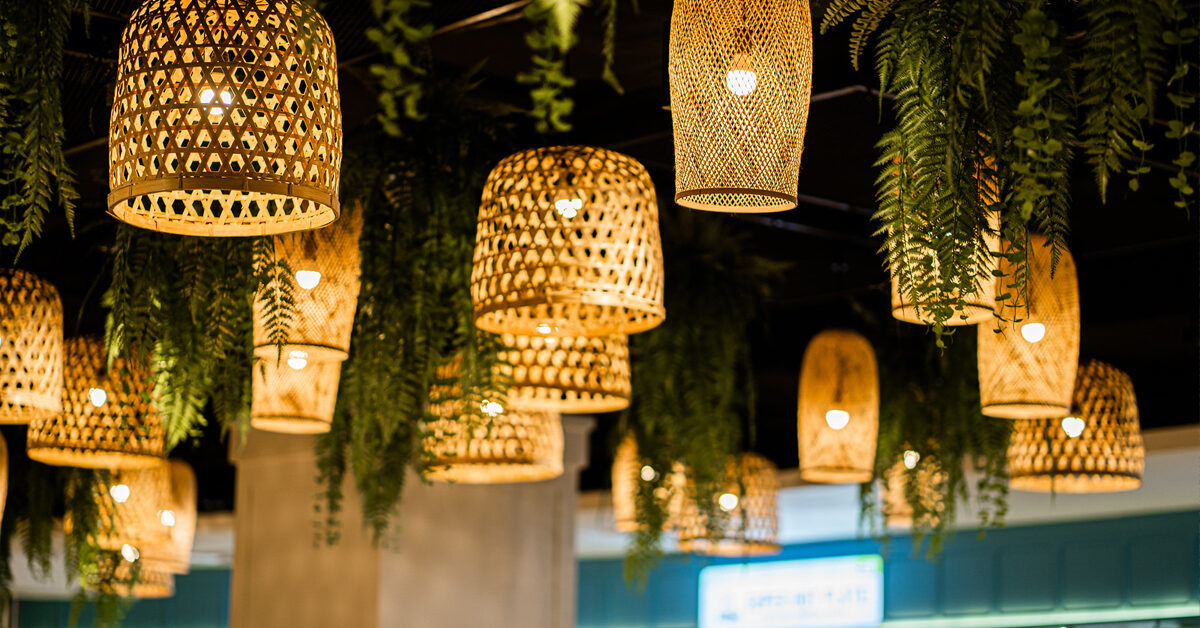 The Palm features lush trees and rattan lamps that give a native feel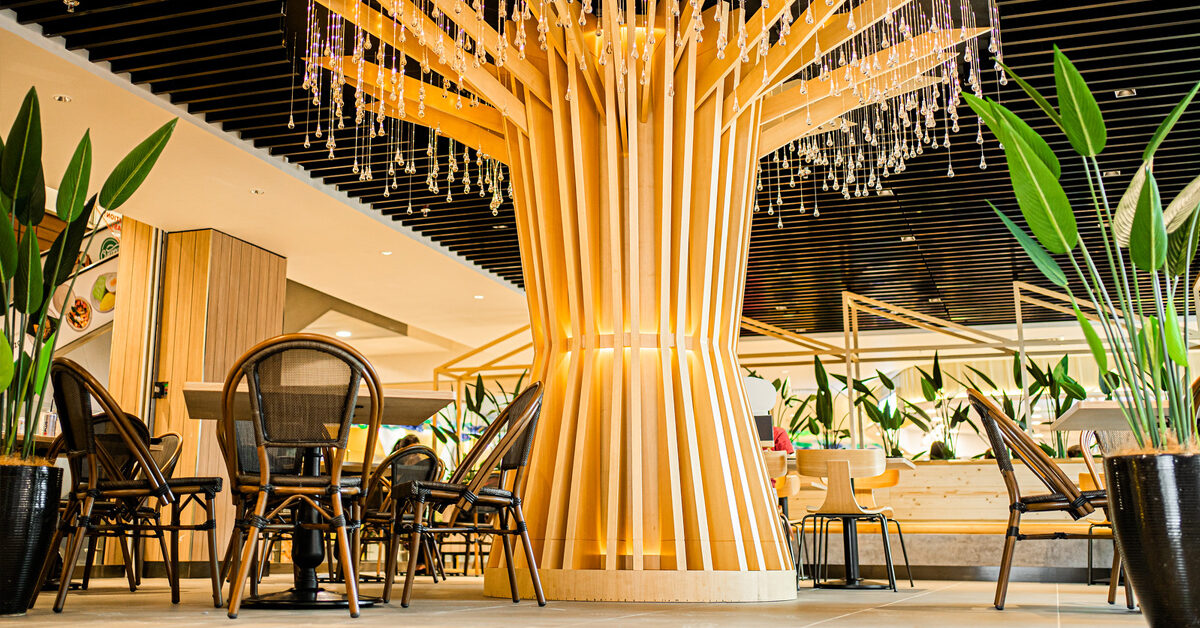 The Patio presents a grand abstract wooden obche with light curtains
Winner of the Asia Pacific Property Awards 2021!
Interior Design category Leisure Interior category



About the Asia Pacific Property Awards
The Asia Pacific category of the International Property Awards, organised by International Property Media Ltd. It is the most prestigious and widely recognised design award in Asia. Now in its 27th year, the awards recognise excellence in commercial and residential real estate in 25 countries and territories in the Asia Pacific region in categories such as Development, Architecture and Interior Design. Around 80 experts rigorously judge the entries, focusing on design, quality, service, innovation, originality and commitment to sustainability.
Scope of work
Concept planning, basic planning, basic design, implementation design, design supervision
Property Information
,
Gurney Food Hall
Opening date: 15 October 2020
Location: 4th Floor Gurney Plaza, Gurney Drive, 10250 George Town, Penang Malaysia
Structure: 4 floors above ground (4th floor)