Fashion label, THE ME, opened their first store on July 2020 in Shibuya-ku, Tokyo. Branding and design agency GARDE was involved in concept planning and construction of their new concept store, where products are customized based on customer's taste and style.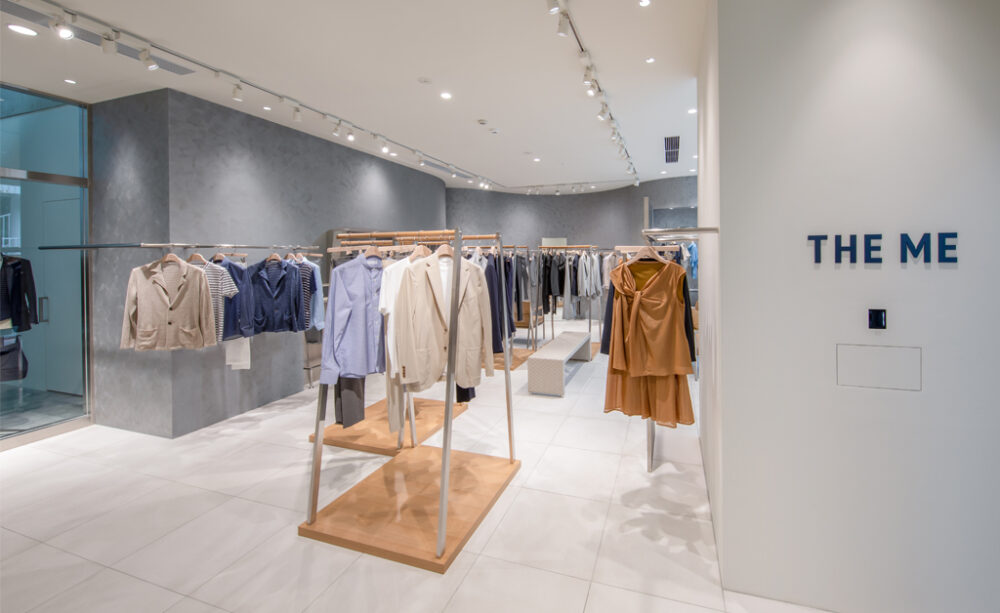 "Our products are not mass-produced and are tailored to each individual" is the concept of THE ME. This newly launched brand does not sell ready-to-wear clothes and creates clothing that reflects customer's personal preference based on body shape, size, and silhouette.  THE ME uses cutting-edge technology with their 3D body scanner located in a private fitting room.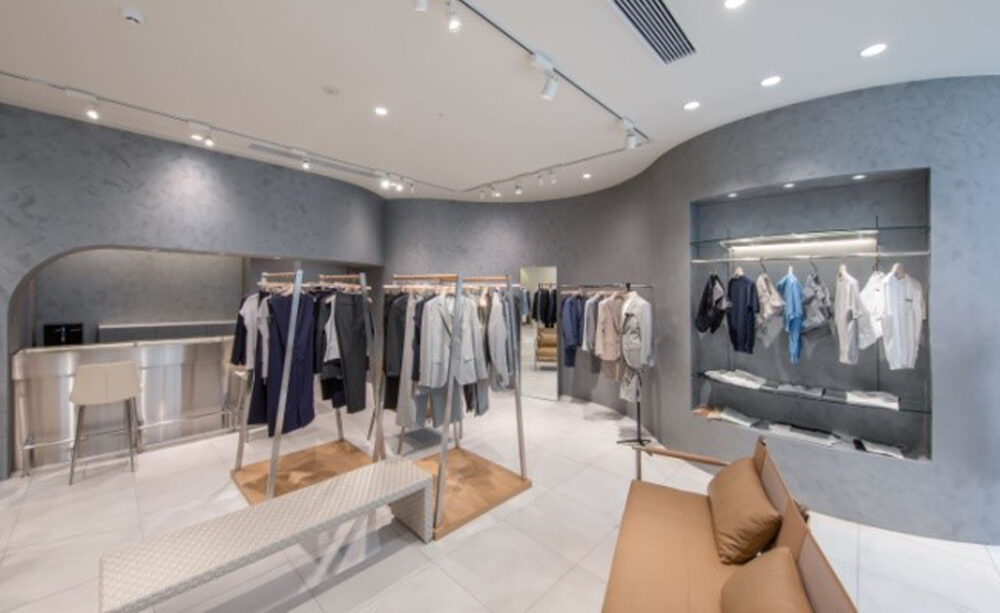 By producing clothes only after receiving orders from end users, THE ME aims to create a sustainable fashion brand by eliminating excess inventory and avoiding overproduction as well as the unnecessary waste in the industry.
Personalized and efficient customer service is expected at THE ME. Customers take a maximum of 90 minutes to try out their clothing, and payment is made online only after customers are fully satisfied with their orders. The delivery time takes about two weeks after payment.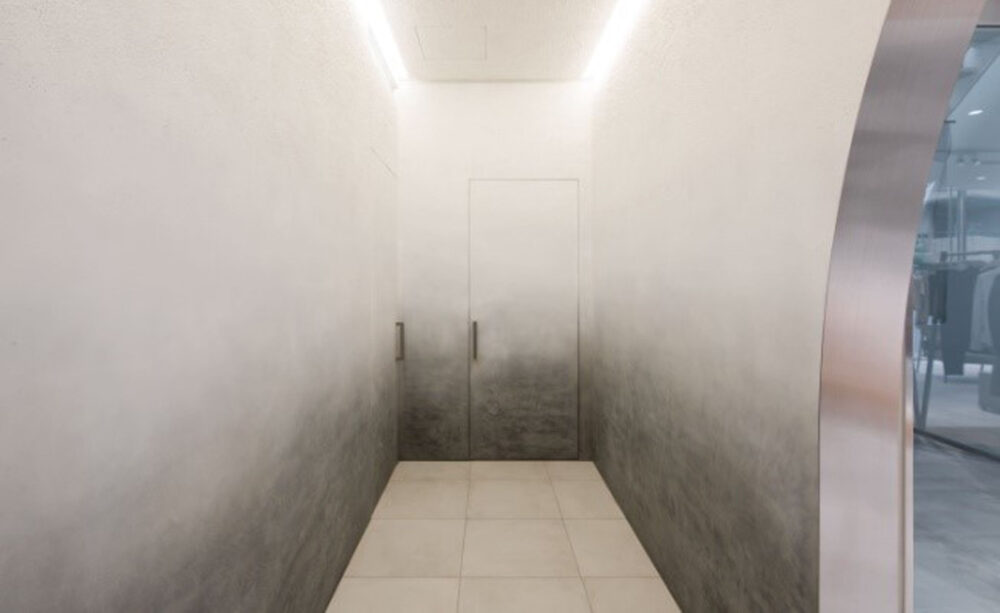 The store concept revolves around the idea of "clearing the fog", where the customers see the store as a place for clarity and comfort while shopping.  The key color scheme of the store uses navy and silver, which are the same as the brand colors of THE ME, creating a stylish atmosphere. They also balanced this with warm materials and colors so that customers can relax and choose clothes, in a gender-neutral space that is comfortable for everyone.
Scope of work: Concept Planning, Schematic Design, Design Development, Construction
THE ME Jingumae
Opening: July 7, 2020
Location: 2F iori Omotesando, 6-31-11 Jingumae, Shibuya-ku, Tokyo
Phone number: 03-4233-4000
Hours of  operation11:00-20:00
Holidays: Tuesday
Floor space: 248.19m2