Our travel bucket lists are put on hold for a while due to the global pandemic, and as lockdowns are slowly lifting, and as countries will hopefully begin reopening their borders, we are all looking forward to traveling again. This experience teaches us to be mindful of our environment and how we can create a catalyst in preserving cultural heritage for the next generation to explore.
Enjoy a relaxing and environmentally conscious stay by visiting these UNESCO Heritage sites that can inspire your next adventure when travel permits, featuring outstanding architectural wonders of cultural and historical value.
Taj Mahal India
A symbolic icon of India's affluent history, the embodiment of Mughal architecture at its finest, this ivory-white mausoleum, with its bizarre luster and texture, is a true "monument of love" built by Shah Jahan to mourn the death of his beloved wife. The monument covers an area of 42 acres surrounded by lush green gardens, lovely pools, and fountains.
The chief designer of this mesmerizing union of Indian, Islamic, and Persian architectural styles was Ustad Ahmad, who was an architect in the court of Shah Jahan from Lahore. 'A teardrop on the cheek of eternity' is how the famous Indian poet Rabindranath Tagore described one of the most fascinating architectural marvels in the world.
Kiyomizu-dera (Japan)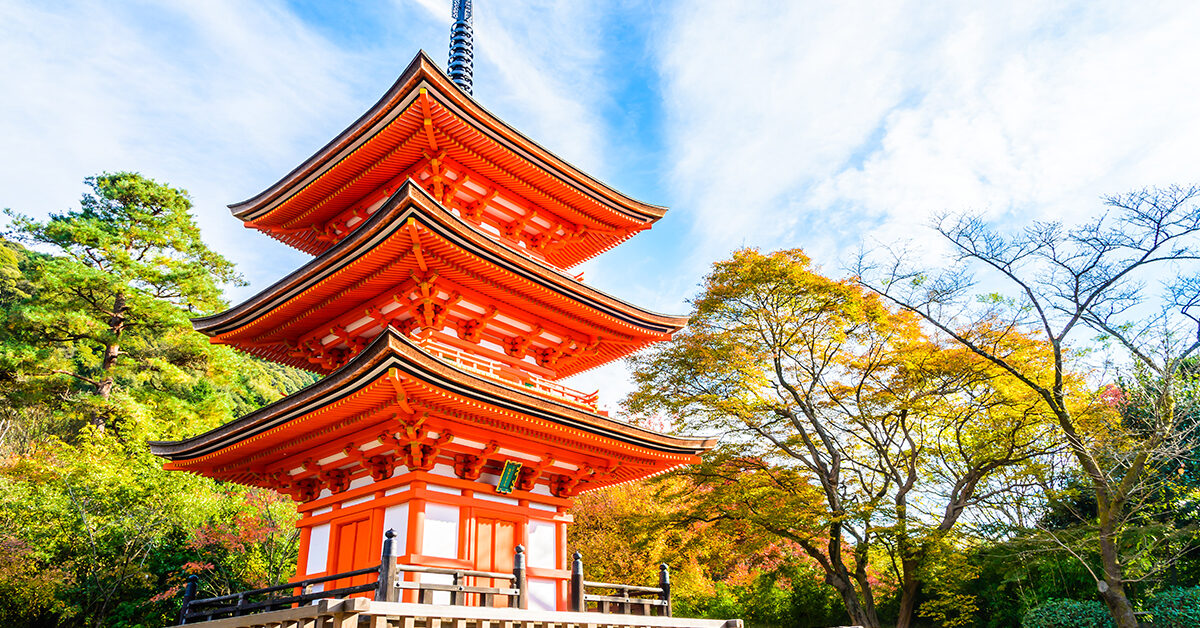 One of the most visited and celebrated temples in Kyoto named after a sacred waterfall located on the hillside which means "Pure Water Temple" (Kiyo-mizu-dera). It features a distinctive wooden stage complex made of 168 pillars and offers an exceptional panoramic view of Kyoto rising from a sea of maple trees.
The main sanctuary of this temple is what makes it iconic. The wooden structure of this building that overhangs the mountain is called "Kiyomizu no Butai". The worship hall is supported underneath by a complex weave of wooden beams. One of the highlights of Kiyomizu-dera is the Koyasu, a notable three-story pagoda inspired by Momoyama architecture, originally designed to house sacred texts and relics.
Potala Palace (Tibet)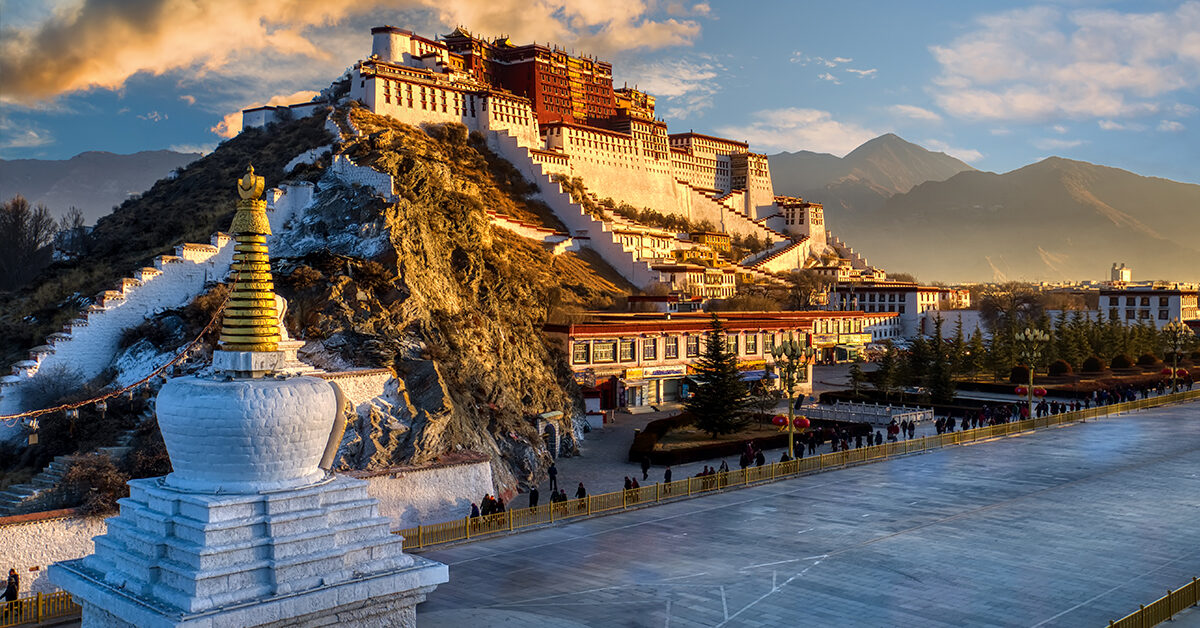 The historic ensemble of the Potala Palace symbolizes the pinnacle of Tibetan architecture with gold roofs soar high above the town and rise more than 300 meters above the bottom of the valley. Situated on the red hill in the northwest of Lhasa, this grand architectural heritage site covers an area of over 360,000 square meters and is a complex of palaces, castles, and temples which is at the highest elevation, of the largest scale, and is the most well-preserved.
The main structure measures 400 meters by 350 meters. Its sloping stone walls covered in clay aver 3 to 5 meters thick. Molten copper was poured into the foundations in order to protect the building against earthquakes.
Angkor Wat (Cambodia)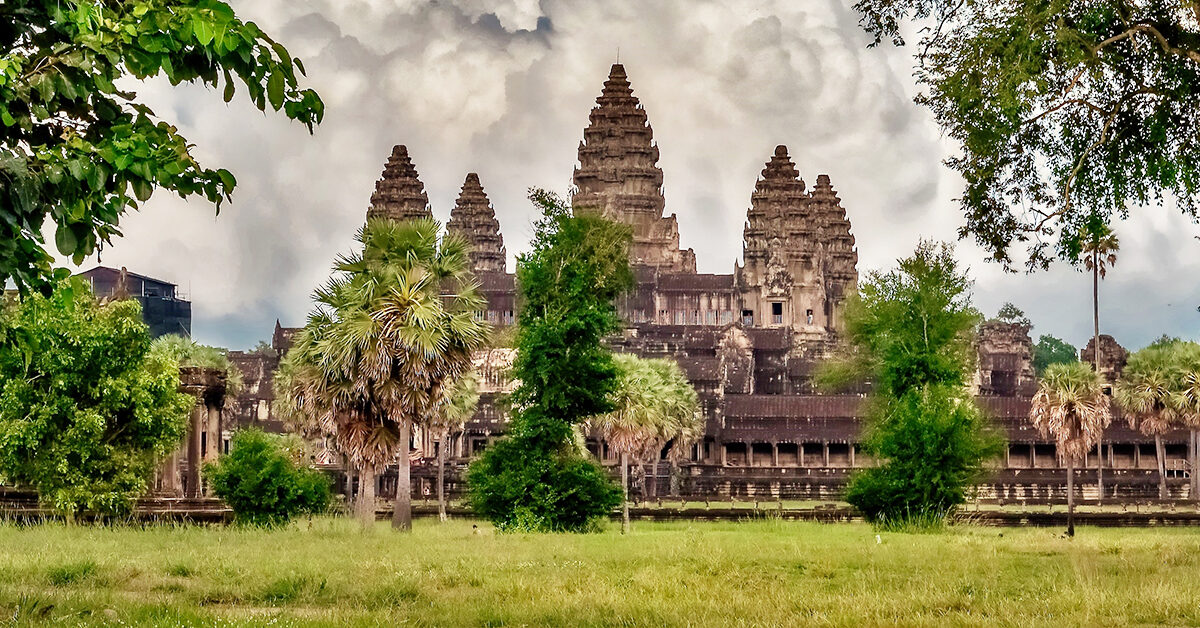 Angkor Wat, a classic example of Khmer architecture consisting of pyramids and concentric corridors, is located deep in the Cambodian forest and its magnificent spires are the pride of Cambodia.
Angkor Wat sits in the midst of a vast archaeological complex of more than 400 square kilometers, and its hundreds of ruins use about 10 million pieces of stone weighing 1.5 tons, more than the pyramids of Egypt. The iconic lotus-shaped skyscrapers, vast walls, and endless corridors are adorned with ornate carvings. These sculptures represent historical events and folklore stories of Angkor Wat. The World Heritage Site is not only a global masterpiece that combines human creativity and cultural significance, but also a way to boost tourism and the local economy.
The World Heritage Site is not only a global masterpiece that combines human creativity and cultural significance, but also a way to boost tourism and the local economy.
Sources:
https://whc.unesco.org/en/list/252/
https://en.wikipedia.org/wiki/Kiyomizu-dera
https://en.wikipedia.org/wiki/Potala_Palace
https://www.britannica.com/place/Angkor