Located at the West Kowloon Cultural District, the Xiqu Center was completed in 2019 as homage to Chinese heritage and culture. This expansive space is dedicated to the promotion of Chinese performance arts, more specifically xiqu or Chinese opera. The structure's façade immediately unveils the activities and spirit of Chinese performance arts. Aluminum metal panels are woven to appear like shining draped curtains over the building. This design invites a free flow of visitors as they explore the many cultural experiences at the Xiqu Center.
The Grand Theater, which can accommodate an audience of  up to 1,075 people, is a feat of architectural design. Sitting on top of the building, it rests 27 meters above the ground. The Tea House Theater beneath seats up to 200 individuals. It aims to reintroduce Hong Kong's time-honored tradition of serving audiences tea and dimsum while watching performances.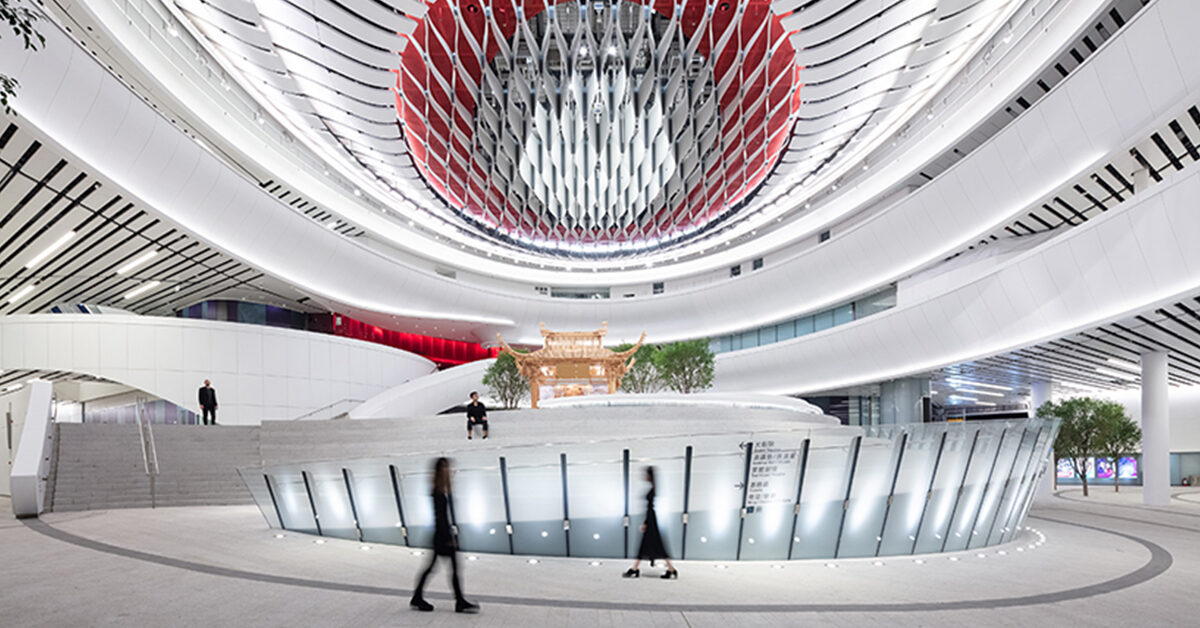 Apart from the two theaters, this architectural and cultural landmark will also feature training facilities, retail spaces, and rehearsal studios as well. The entire center is flanked by two sky gardens that look out to the Victoria Harbour. This adds a sense of oneness with nature and invites visitors to linger and discover the magnificence of Chinese performance arts. Noted by TIME magazine in 2019 as "one of the world's greatest places", Xiqu Center in Hong Kong is an experience not to be missed by either design or performance arts enthusiasts. 
Reference: https://www.westkowloon.hk/en/xiqucentre#overview