The idea of merging the east and west has been around for decades. It was most pronounced in the 17th Century when European nobility dressed their estates and manors in opulent chinoiserie. This design approach has since evolved to reflect the evolution of both eastern and western cultures. Spaces where east and west meet blur the lines between boundaries and geography.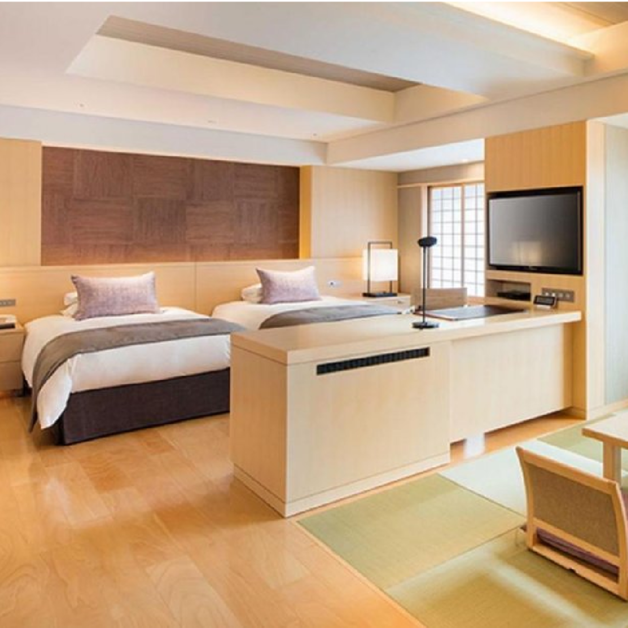 CERULEAN TOWER TOKYU HOTEL
Inspiration: The CERULEAN TOWER TOKYU HOTEL in the Shibuya district brings together minimalist Japanese design and classy Western design. Custom carpets inspired by Genji Monogatari scrolls in the Goto Museum are backdrops for seamless wooden furniture with Japanese taste and pops of color. Modern patterns on throws, carpets, and headboards contrast against the wooden furniture.
(Image guide and caption: Suites at the Cerulean Tower  Hotel in Tokyo merge elements of Western contemporary design)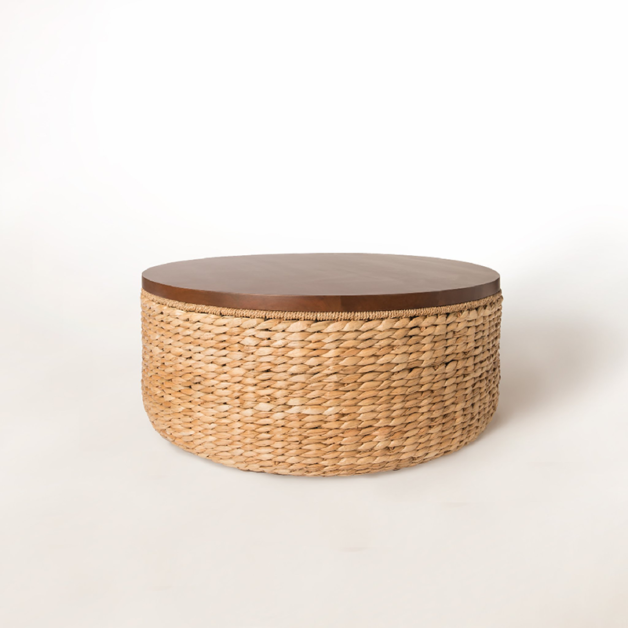 Dalisay Collection 
Design tip: Consider Asian antique or artisanal woodwork from Southeast Asia. DALISAY COLLECTION's pieces create a sense of grain, texture, and depth. Details like woven hyacinth or use of volcanic stone bring the story of creativity and craft into your living space.
(Image guide and caption: Dalisay Collection works with natural materials like woven hyacinth, volcanic stone, and rich Acacia wood, to bring a sense of artisanal craft into your living space)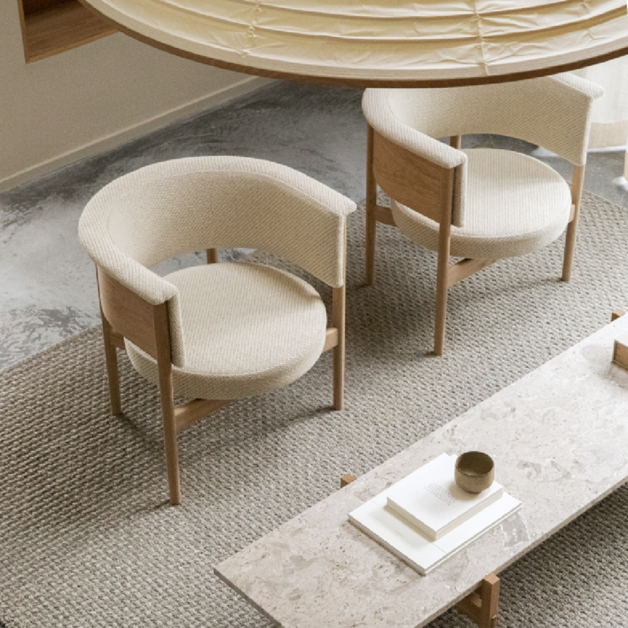 Karimoku Case Study
Design tip: Stick to a subtle color palette that will harmonize with natural materials like wood or stone. Enhance your space with soft lighting and the occasional pop of color or print.
The Kinuta Terrace bench from KARIMOKU CASE STUDY takes its inspiration from the doors of Japanese shrines and temples. Simultaneously, it heavily references the sensibilities of Danish designer Poul Kjoerholm. Using oak and marble, each element is spaced and levelled to allow light to flow through.
(Image guide and caption: The Kinuta Terrace bench from Karimoku Case Study is laid out at the Archipelago House)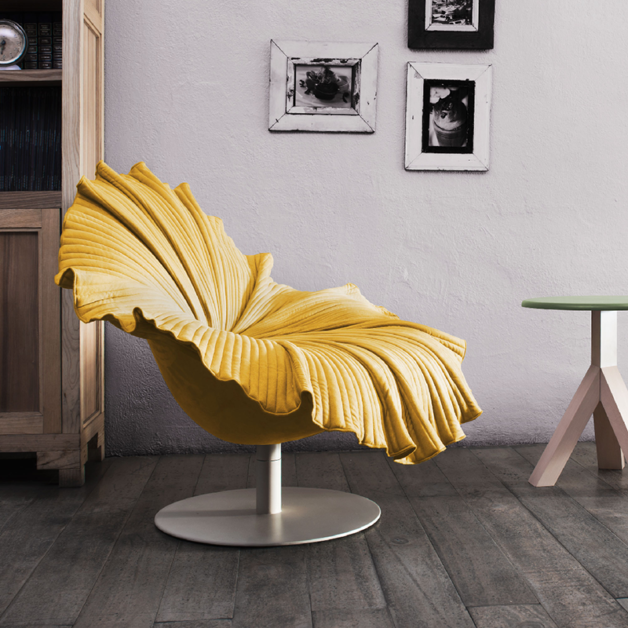 KENNETH COBONPUE
Design Tip: To enhance indoor spaces that celebrate the east and west, focus on accent pieces with a strong design proposition. World-renowned, multi-award-winning furniture from KENNETH COBONPUE blurs the line between east and west with sculptural pieces that celebrate Asian craft and innovative silhouettes of the west. Iconic pieces like the Bloom Chair or Hagia Daybed are stunning anchors that look out to breathtaking views.
(Image guide and caption: Statement pieces by KENNETH COBONPUE immediately infuse indoor spaces with elements from both the East and West.)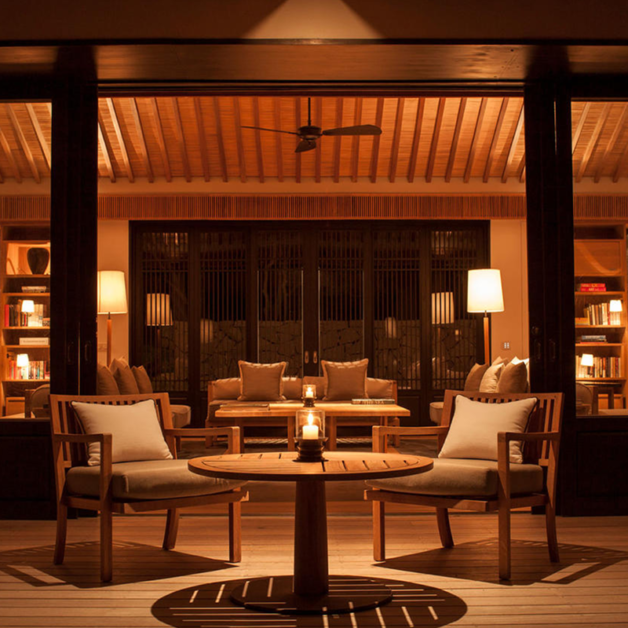 AMANOI 
Inspiration: A secluded piece of paradise overlooking the Vinh Hy Bay in Vietnam, AMANOI sets the mark for living spaces that merge the east and the west. Spectacular views of pavilions act as backdrops for intricate lattice work and wood carvings reflective of Southeast Asian craft. Accents by way of artifacts, statues, pottery, or ceramics serve as nods to the region's artisanal industry.
(Image guide: The three- bedroom residence at Amanoi in Vietnam)
Sources:
https://ifworlddesignguide.com/entry/284147-cerulean-tower-tokyu-hotel
https://www.dalisaycollection.com/
https://www.karimoku-casestudy.com/furniture/kinuta-n-ct01/
http://www.kennethcobonpue.com/
https://www.mrandmrssmith.com/luxury-hotels/amanoi
https://www.aman.com/resorts/amanoi
For photo credits:
1. Photos of Cerulean Tokyu Tower courtesy of CERULEAN TOKYU TOWER
2. Photos of Dalisay Collection courtesy of DALISAY COLLECTION
3. Photos of Karimoku Case Study courtesy of KARIMOKU CASE STUDY
4. Photos of Kenneth Cobonpue courtesy of KENNETH COBONPUE
5. Photos of Amanoi courtesy of AMAN RESORTS