Lanzhou City is the capital of Gansu Province, located in northwest China. The Guofang Department Store, located next to the Dongfanghong Plaza in the heart of the city, is a luxury department store with world-famous luxury brands. In addition to the first basement floor of the Guofang Department Store, this project featured a large-scale remodeling of the Dongfanghong Plaza and the shopping center on the west side of the square.
●Department Store Side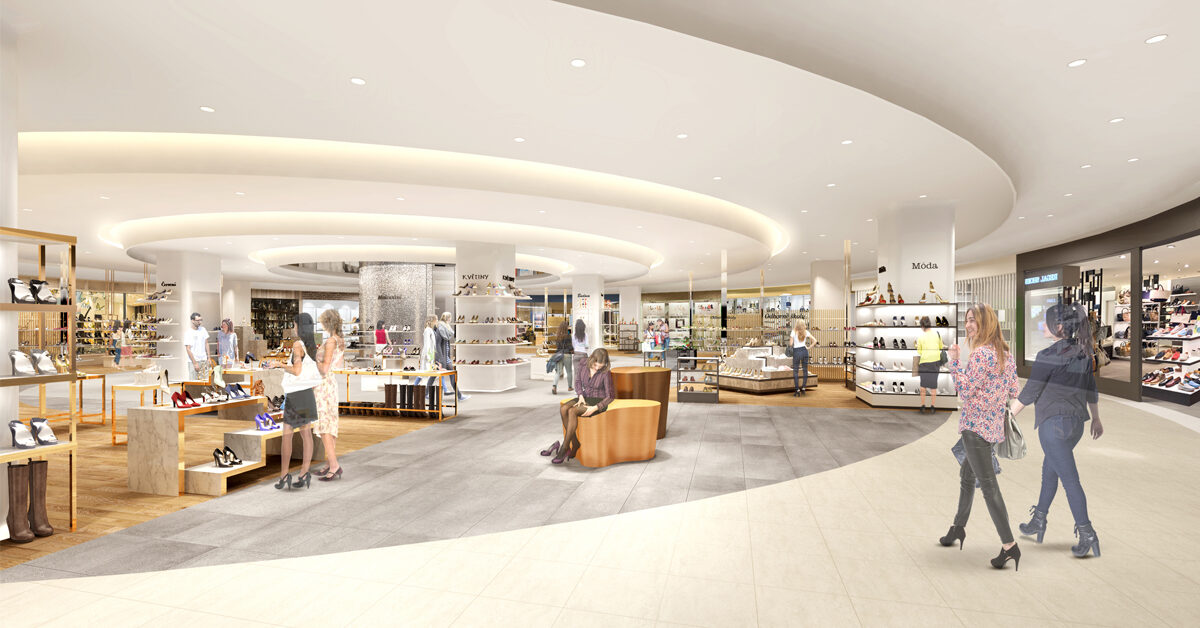 Shoe Sales Floor; Creating a dynamic circular space from a circular flow line
Since the sales floor is very deep from the entrance of the ESC hall, we designed a circular flow line so that customers can naturally walk around the floor without being burdened by the depth. We also linked this flow line shape to the ceiling design to emphasize the circular space. The circular design of the ceiling is designed so that it is lowest in the center and becomes higher toward the outside. This creates a dynamic space that expands from the center to the outside. The design and placement of the pillars have been calculated so that they do not divide the space, allowing for a relaxed and smooth shopping experience.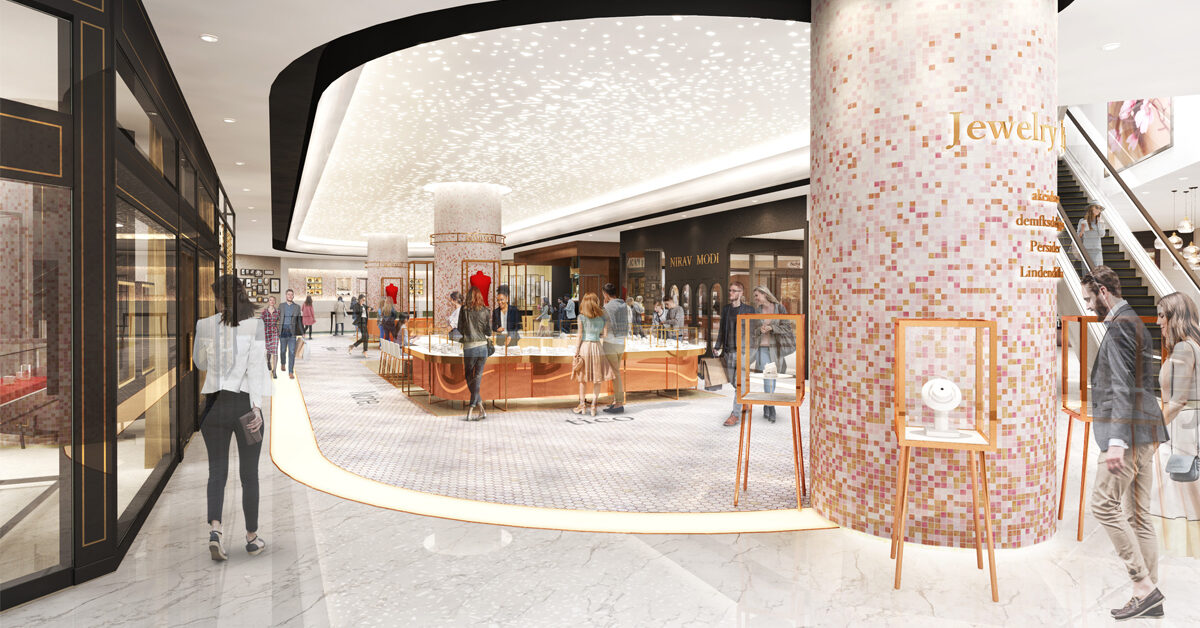 Jewelry sales floor; Main flow line with feminine sparkle
As a focal point of the space, the height of the store in the center was kept low to create a flow line that allows customers to walk around while looking at the jewelry. In addition, the ceiling is designed to leak glittering light, emphasizing the glamour of the jewelry sales floor, and creating a space that allows a smooth circulation to the tenants at the far end.
●Shopping center side
The design concept revolves around "Natural Geometric Shapes". Originally, Lanzhou was a land rich in mineral resources such as coal, so we used the city's resources as a design motif to create a Lanzhou-like atmosphere. The design of the entire corridor is simple, while the areas where the corridor intersects and diverges emphasize the geometric shapes and create clear space.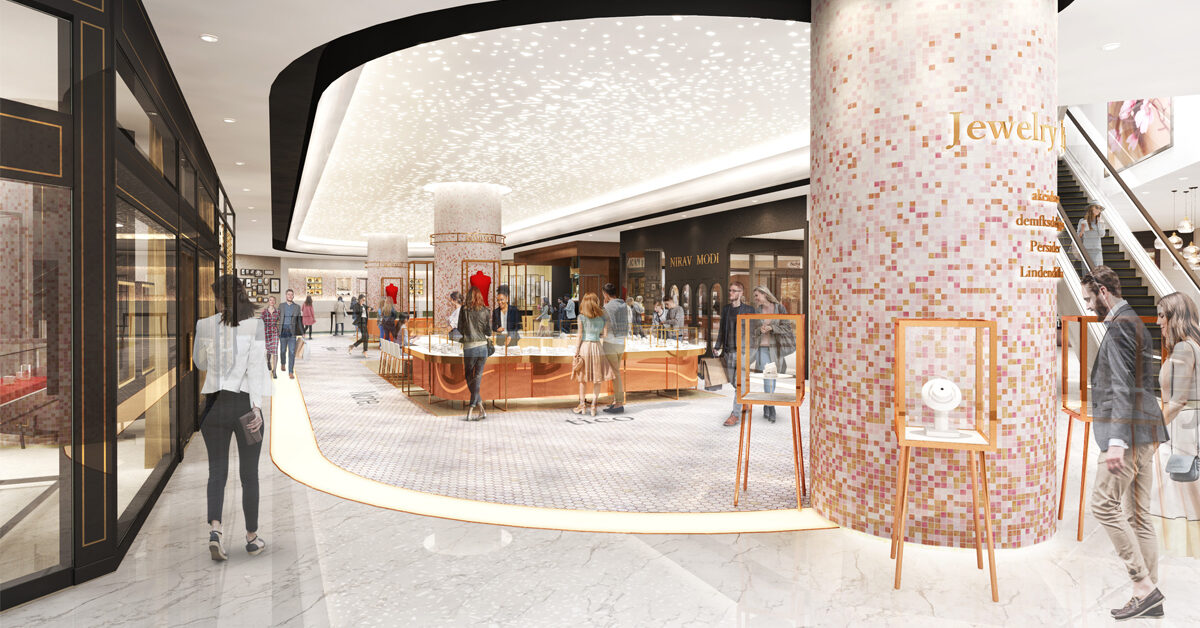 Simple corridor design

Intersection area of passages with Geometric Shapes motif.
Scope of work
Concept, basic planning, basic design, implementation design, supervision 
Property Information
Location: 4-6 South Hiroba Road, Chengguan District, Lanzhou City
Area: 24,870㎡ (The total floor area of Goufang Department store is 90,000㎡)
Completion: May 2021