Gallery spaces are where art and its observer can engage and interact. It is also where one can begin to find a sense for mindfulness and conscious thought. 
Cuturi Gallery
Singapore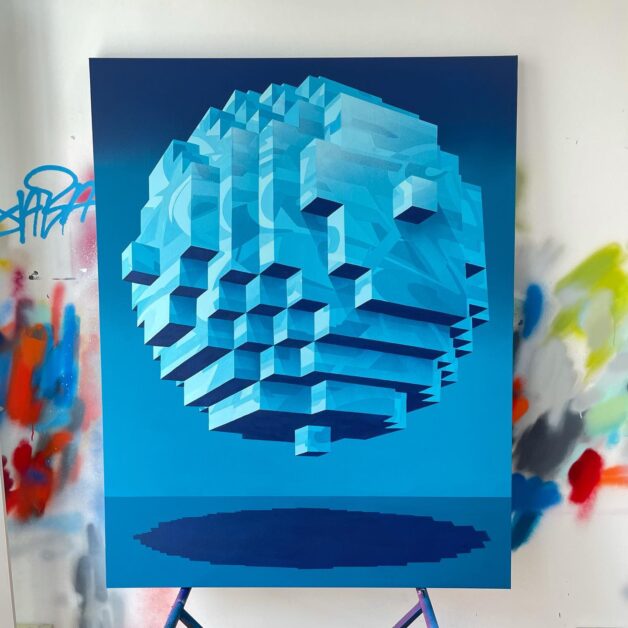 A next-generation gallery in Singapore, dedicated to nurturing the Lion City's art scene, CUTURI is challenging the conventional dynamics within the art world. The team begins, "Unfettered by conventions of the traditional art gallery model, founder Kevin Troyano Cuturi united his love for art with a disruptive entrepreneurial passion to challenge the norms and bring fresh perspective to invigorate the industry."
Cuturi believes in art as a medium for empowerment and meaningful living. To achieve this, the team takes on the role as "curator of change and custodian of artistic diversity." Breaking free from the usual processes and practices of most galleries, they endeavor to establish a mindset for transparency, inclusivity and openness. The team adds, "We connect broad audiences to high quality art by diverse talents that speaks to the heart and tells the story of an undiscovered generation of aspiring artists." 
When it comes to promoting mindful living or spaces, the CUTURI team chooses to walk the talk. They've started from within their organization in hopes of inspiring other stakeholders in the community to follow suit. "We present an inclusive and democratized art ecosystem, that fosters collaboration, understanding and appreciation among artists, collectors and the industry at large." In harnessing an industry that thrives on support and cooperation, art collectors are able to bring home a works of art made, exhibited and sold following the very ideals of mindfulness. After all, our private spaces and the art in it reflect the energy with which we surround ourselves. 
SALCEDO AUCTIONS
Manila, Philippines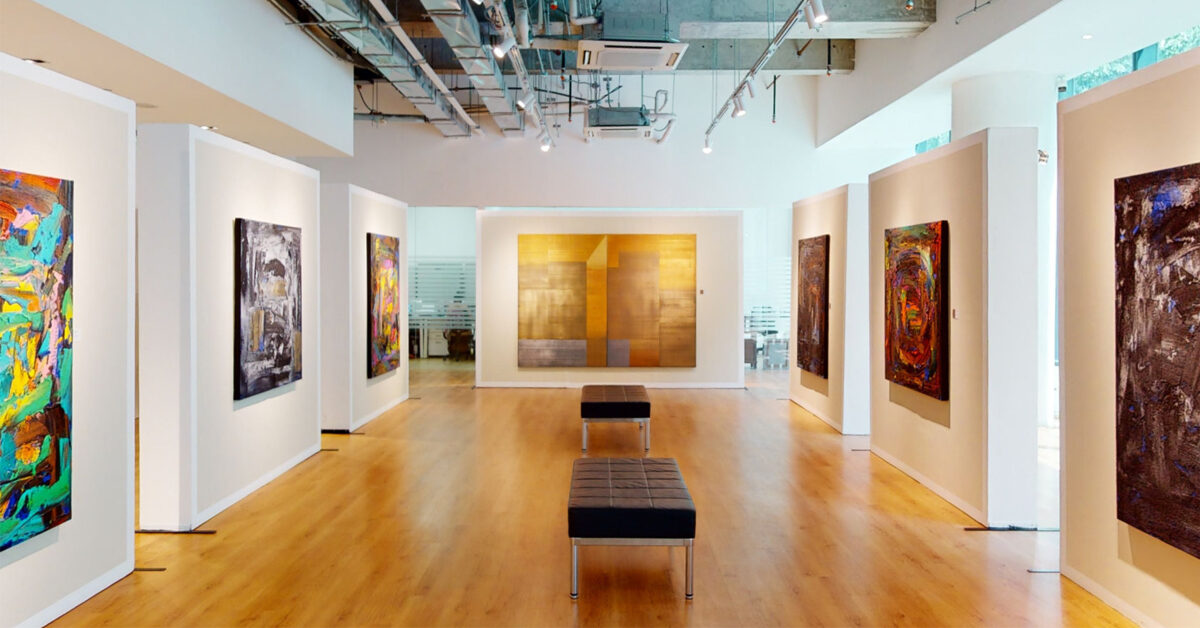 Established in 2010, Salcedo Auctions is the premiere auction house in the Philippines specializing in fine art, decorative art, jewellery and other collectibles. Its team has played an integral role in supporting the appreciation and understanding of various art forms from all over the globe. Salcedo does not only work with seasoned collectors and acclaimed critics of the art world. They have also harnessed a sense of community that welcomes new enthusiasts through its subsidiary brand, Gavel & Block. 
Since moving to a new and expansive space at the Mezzanine of the NEX Tower, Salcedo has continued to mount exhibitions and seasonal auctions to fit a wider range of art collectors. Through these creative engagements, the team hopes to match treasure works of art with new homes and enthusiasts. The partners at Salcedo share, "We always look at art in the context of space—whether it's in our homes, in a gallery as part of an exhibition, or even online as part of a visual show. An art work inevitably interacts with the space you place it in and has a lot to with a piece's size. Is it big enough to engulf you? Or is it small enough that you need to step closer to be drawn in?" Color palette and subject matter also factor into how an artwork can make its viewers feel and how it ultimately affects your space. And while these intimate interactions between art, viewer and space may vary, the team advices, "Generally, when you find the perfect piece that fits your space—and you'll know this when an artwork seems to anchor the room instead of overpowering it—it will naturally lead to people feeling at ease in the space."
There is no one definite rule or guide to creating calm through art, asserts the esteemed curators at Salcedo. "It ultimately depend on the person, and that' the beauty of collecting in general. Historically—and psychologically—however, certain colors really do lend themselves to creating more calm, peaceful atmospheres." Exhibits that complete a home while giving back to community also add a sense of mindfulness to the art journey. Salcedo's Gavel & Block will open the bidding floor on July 24 for its much-awaited "Interiors" auction. "It is another opportunity to find pieces that will fit into your home. For this sale, we're excited to be working with local charity organization, Hands on Manila, raising funds to support its community development programs."
SOLUNA FINE ART
Hong Kong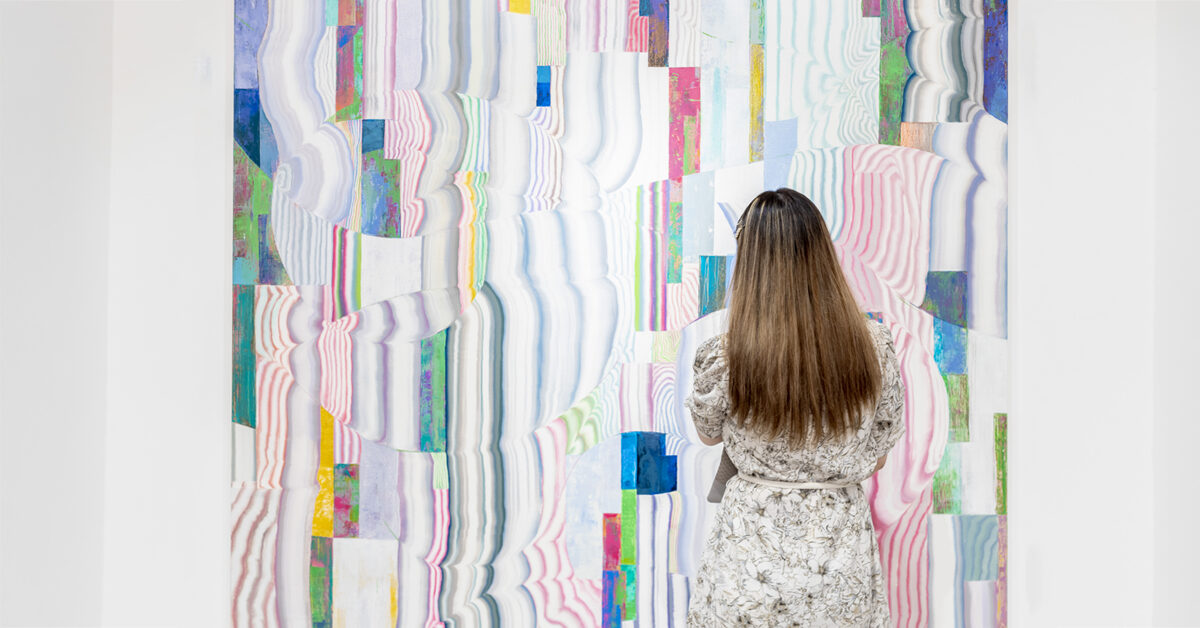 An emerging space that carries fine art pieces from around Asia, Soluna Fine Art aims to revitalize passion and interest for Eastern design and philosophy. Its founder, Rachel Lee, had the intention of taking Asian contemporary artworks to the international arena when the doors of Soluna Fine Art opened. At the same time, the founder also had a vision for ringing in mindfulness through a curated selection of works that harnesses good energy, intention, and inspiration. 
Rachel explains, "Artworks that harmonize with a space can add a wealth of experiences that awaken an individual's psychological inspiration beyond the synthetic experience created by design… When choosing an art piece with considerations to the space, it is important to first understand the characteristics and purpose of the space. This is because each work of art is a product of the energy created by the artist and has its own physical properties."
Art, regardless of size, medium or genre, is food for the soul. When filling our homes or private spaces with art works, we essentially welcome new energy. Rachel expounds, "Space designs and reflects our lives. Humans create different thoughts, energy and inspiration depending on what kind of ambience they are in." Case in point, the current solo exhibit of Kim Young-Hun at the gallery drawing inspiration from our experience of the digital world. 
Aptly dubbed, Ripple Ripple, this showcase of oil paintings uses vibrant colors and energetic strokes (using a leather brush) to convey modern perspectives or points of view. Each canvas is filled with colors and forms that convey one's take on the ever-changing digital world. Although inspired by a new and faster way of living driven by technology, the exhibition "retains a kind of peaceful composition of Asian art."
Cuturi Gallery
https://www.cuturigallery.com/
Salcedo Auctions
https://salcedoauctions.com/
Soluna Fine Art
https://www.solunafineart.com/