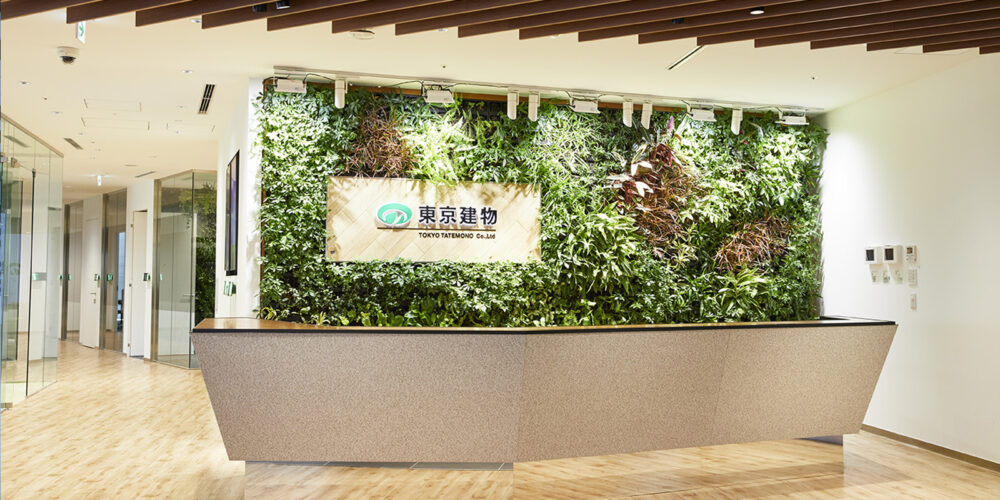 In 2020, GARDE was involved in the relocation project of Tokyo Tatemono's head office, and was responsible for concept planning, basic and implementation design, as well as project management. Located in front of the Yaesu Exit of Tokyo Station of the former company's headquarters, it has become the new target for a large-scale redevelopment project. The company decided to relocate its head office functions to the Tokyo Tatemono Yaesu Building and will take approximately five years until completion. Tokyo Tatemono has been providing offices for various large-scale projects based in the city center, situated in middle of the global city of Tokyo. 
GARDE's concept of office design
Last year, the concept of "redesigning the way we work," was launched and started in 2019. Garde's objective was to take the concept of ABW (Activity Based Working), which has been popular in Japan since around 2018 and take it a step further and embody it into office design.
Companies are expected to provide a comfortable environment for better work-life balance, or more specifically, their QOL, and enable them to perform at a higher level. This will lead to improved productivity and business performance, and ultimately to the realization of sustainability as a company. Garde designs the office in such a way that each employee can excel and their energy and productivity can influence other team members and departments to create new value and evolve as individuals.
Design Concept
What GARDE proposed for Tokyo Tatemono is an office that creates a new "flow"; a small but vigorous flow that starts with an individual or a small team, that will become an even larger flow involving those around it. The value created by this flow will ripple out into the city, and eventually return from the city to the office, which is the underlying image of this design.
The mechanisms for creating flow are arranged in a variety of ways. Not only are there free-address desks in the department available, but there are also several spaces that can be used for multiple purposes, rather than simply allowing people to freely choose their seats. For example, by removing barriers and creating free lines of flow, some areas are open so more interaction and cooperation can naturally occur, while others can be made to be moderately closed off in order to enhance focus and concentration.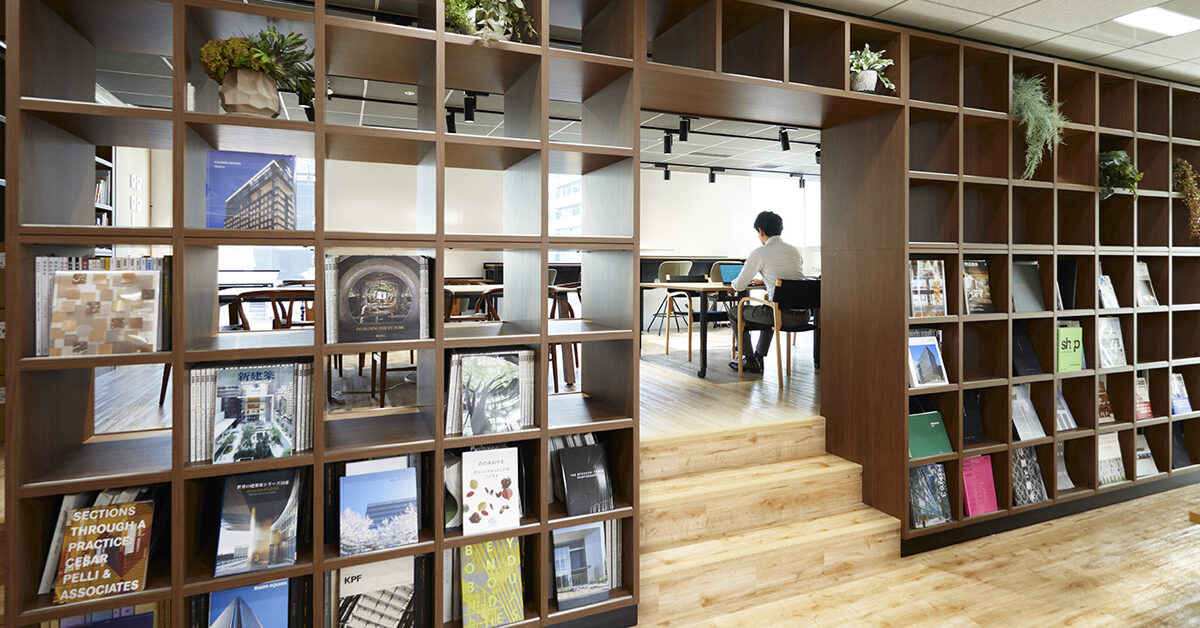 Atelier Zone
Work can be done in a space that inspires creativity, surrounded by bookshelves lined with specialized texts.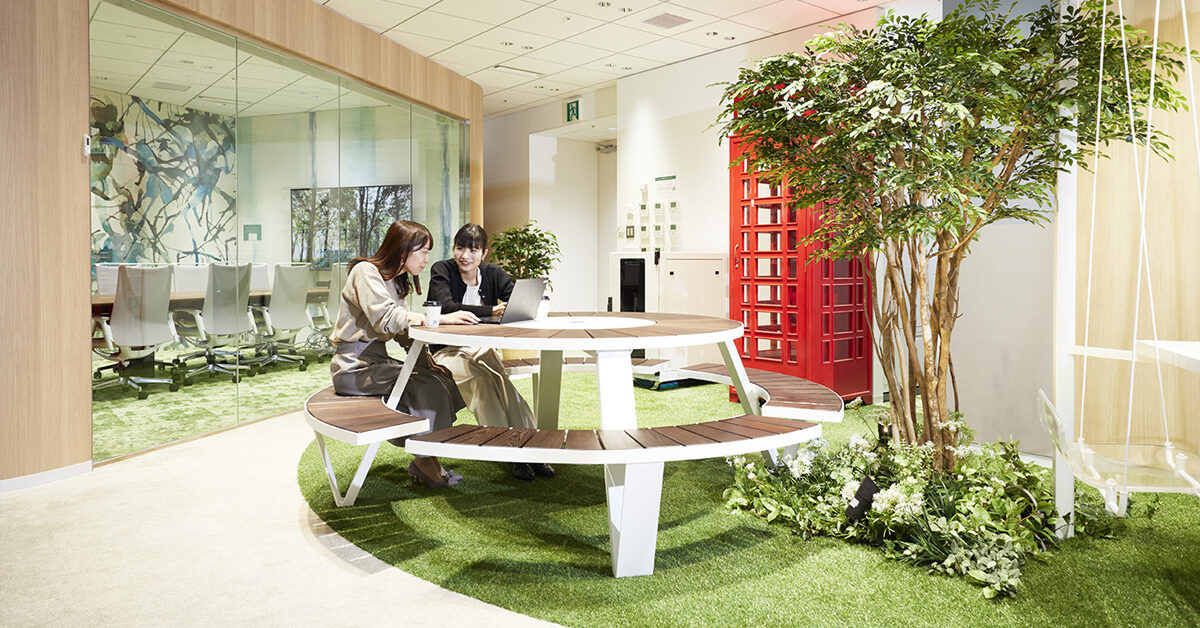 Park Zone
Adding greenery to the space, giving the comfort of being in a park and induce imagination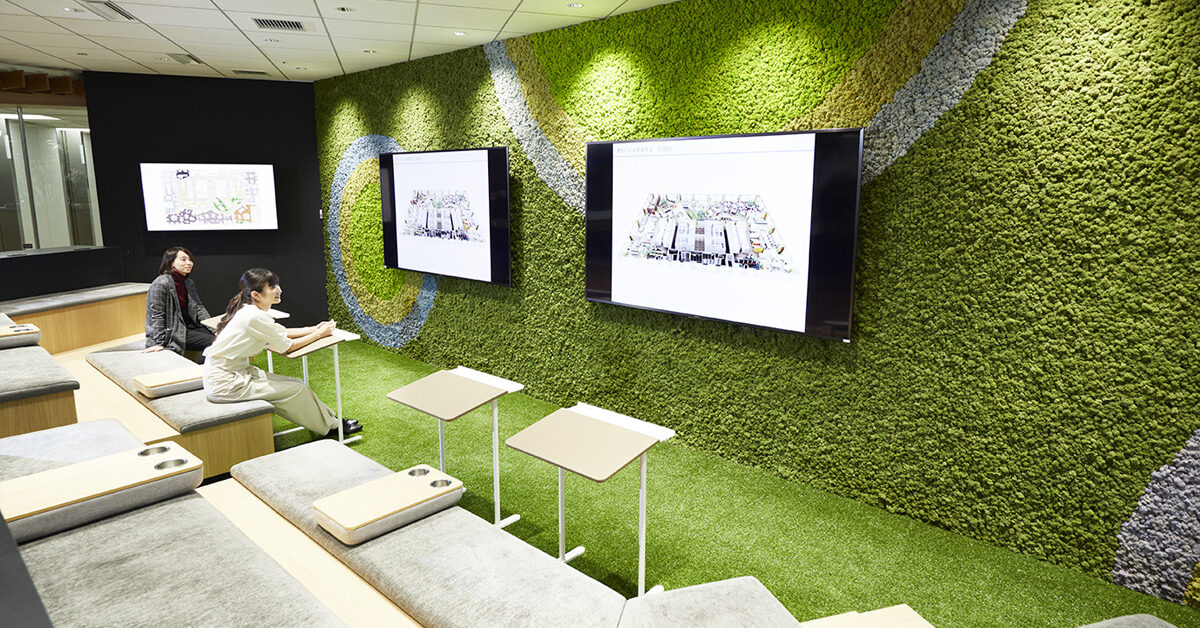 Scandiamoss
A wall of soothing natural moss creates a relaxing space and enables communication that transcends barriers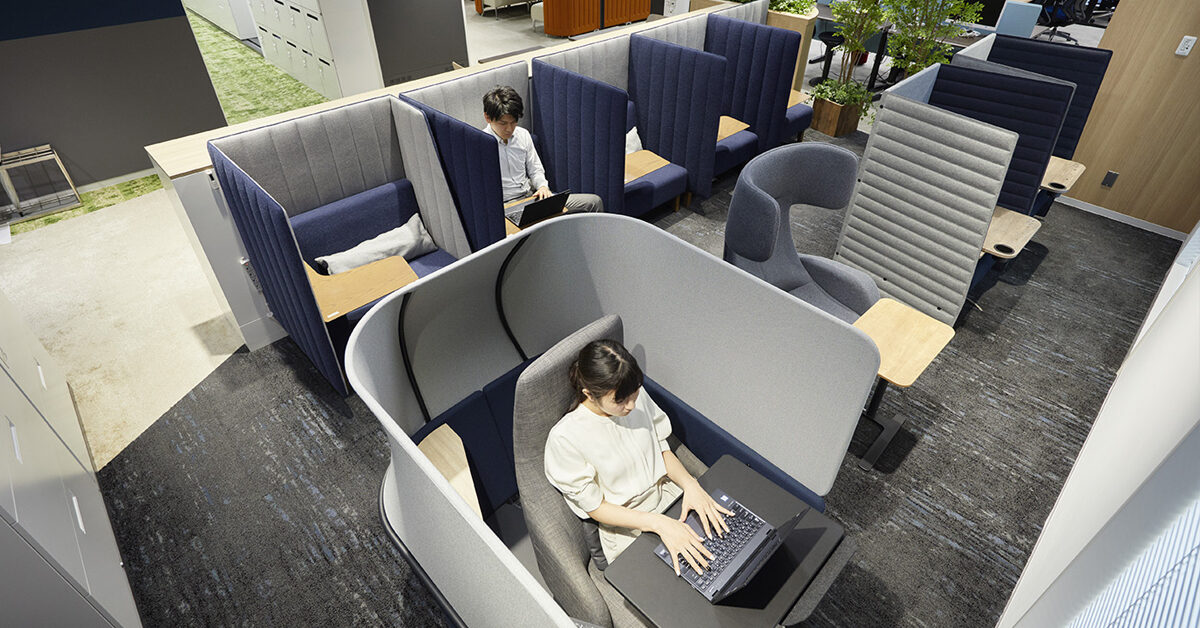 Concentration booths
Quiet booths that block out sound increase concentration and work efficiency
Creating a comfortable space based on data
Another feature of this office is that, not only is it beautiful and comfortable from a sensory point of view, but its layout and capacity have been determined based on data-based analysis. For this office relocation project, Tokyo Tatemono conducted a survey of the hourly attendance rate of employees, the distribution of where they tend to stay, and the occupancy rate of conference rooms, including an online questionnaire for employees. By incorporating various indicators into a matrix, Garde was able to survey each space and uncover problem areas. By reflecting the results of this analysis in the design, Garde produced a more effective work environment, providing a space that matches the actual situation.
Scope of work
Concept planning, basic planning, basic design, implementation design, supervision
Scope of floors: 2F, 3F, 5F, 7F, 8F, 9F, 10F (*Floors 2F, 3F, and 5F are partial)
Property Information
Location: Tokyo Tatemono Yaesu Building, 1-4-16 Yaesu, Chuo-ku, Tokyo
Scale: 10 floors above ground, 2 floors below ground
Area occupied by Tokyo Tatemono: 7,678.44m2
Relocation Period: From May to September 2020
Number of Tokyo Tatemono workers: approx. 570